Doing Physical Therapy the "Right Way"
This means one-on-one, personalized therapy free from the constraints of traditional insurance. We are committed to our patients and provide consistent care that will get to the root of your pain or condition.
For Dr. Athena, commitment, consistency, and community is key at Bee Well Physical Therapy.
Book a Free Consultation
What Are The Benefits?
How Gait Analysis Helps Runners
Gait or running analysis is a technique used to assess the dynamic postures and coordination that occur during movement. These analyses allow us to break down the various components of motion during a task and gain information on how to improve upon them for improved efficiency and decreased pain.
Gait Analysis is a biomechanical assessment that aims to identify factors that could lead to performance deficits and injury risk in runners or athletes of any age or skill level. Gait Optimization aims to apply techniques, running form corrections/drills, and supplemental strengthening and mobility work to improve the performance of your running. This service can benefit many types of athletes, whether you're an endurance athlete or team sport athlete, to help reduce the risk of injury and improve performance.
This service includes an initial gait analysis via 2-D video analysis, musculoskeletal screening to identify any strength or mobility deficits, footwear tread analysis, etc. We will review our comprehensive report detailing the findings and gait training/ treatment to address our findings.
NOTE: this service is not designed for those experiencing active injury, as these sessions do not include hands-on manual therapies. We recommend those dealing with active injury schedule a Physical Therapy Evaluation, where gait analysis will still be included in your Plan of Care.
Example Gait Analysis Item: Pronation
This movement is looked at to assess the way your foot and ankle react when they make contact with the ground. There are three possible categories that most runners fall into; overpronation, underpronation, and neutral. Based upon our assessment we will be able to determine which category you fall into and if this could be a factor causing inefficiency in your running.
Overpronation is when weight is excessively transferred to the inner edge of your foot and this is the most common for runners. Underpronation is when there is no movement towards the inner edge of your foot and it is all coming at a steeper angle. Neutral is when weight is distributed evenly which can prevent injury and absorb shock.
Runner's Seeking Improvement
Dr. Athena is here to help. If you run marathons or just go for a run every morning before work, gait analysis can help you work towards the steps of improved posture and injury prevention.
Book a Free Consultation Today!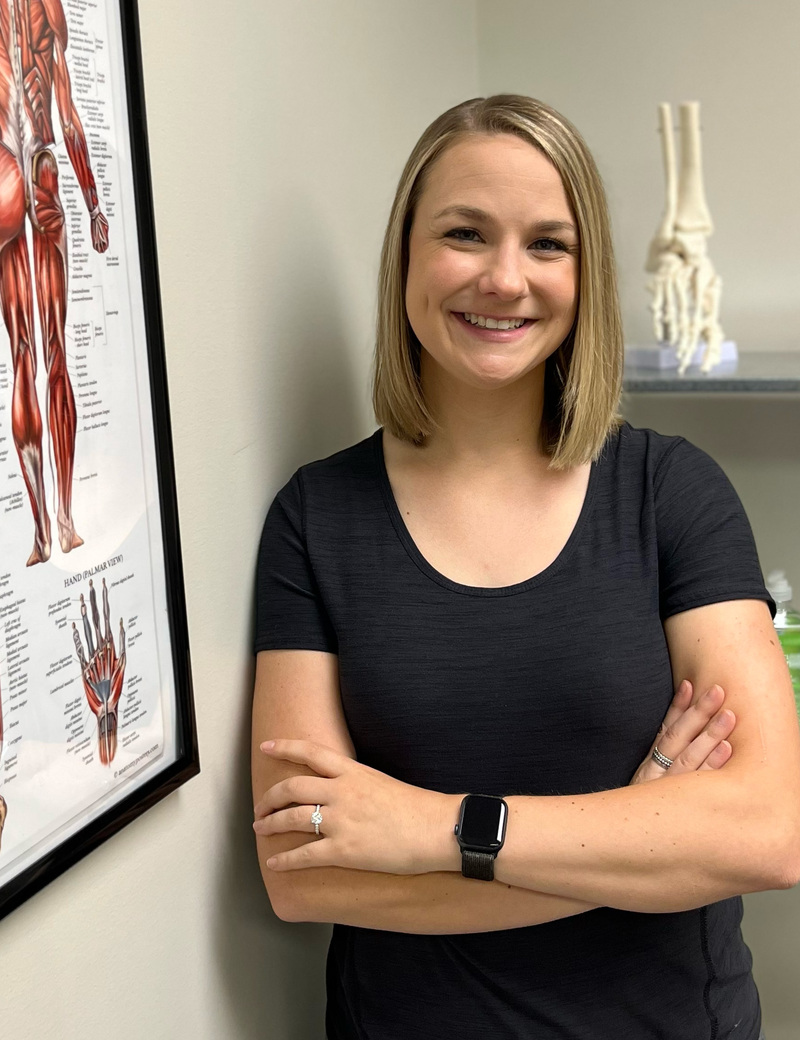 Athena Ridgley

Physical Therapy
Physical therapy done the "right way" is personal for Dr. Athena. This dream all began after watching her own mother go through an ineffective, one-size-fits-all physical therapy program for a postoperative shoulder injury, where she ultimately did not feel valued or see any progress. Later that year, her mom sought treatment from a different therapist and thrived at a clinic that prioritized individualized, one-on-one, quality care. This drastic change in outcome was significant for both Dr. Athena and her mom. The dream to become a physical therapist was born, but more so a physical therapist who truly invests in her patients, dives into understanding their unique conditions, and helps them achieve their goals.
From then on, Dr. Athena directed her schooling and career path toward becoming that version of a physical therapist: completing Medina County Career Center's Sports Medicine and Exercise Science program, her undergraduate studies in Pre-Physical Therapy and Exercise Science at Baldwin Wallace University, and finally her Doctorate of Physical Therapy at the University of Dayton. After completing her schooling, Dr. Athena was very passionate about bringing her dream of physical therapy done the "right way" back to her beloved hometown of Medina, Ohio. She aspires to give the Medina, Ohio community a reliable and trustworthy health and wellness resource for many years to come.
Dr. Athena specializes in manual therapy, dry needling, gait/running analysis, individualized exercise prescription, the McKenzie method for spinal conditions, and specialized vestibular treatment. In her free time, you can find Dr. Athena running, gardening, baking, or spending time with her family.