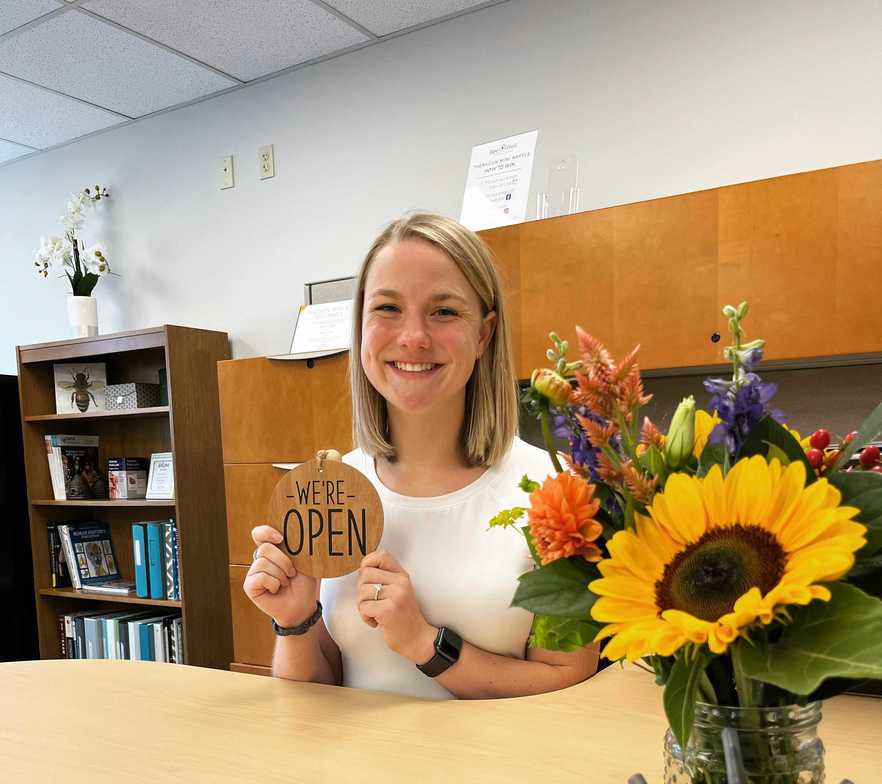 Welcome to our first ever Bee Well Blog!
My (Dr. Athena's) strong suit was never English class (much more of a science nerd here), so bear with me when it comes to punctuation and grammar in these blogs. With that being said, I have been considering an outlet to share my thoughts and experiences beyond social media posts when it comes to all things Bee Well, physical therapy, healthcare, etc with our community …. So here we are!
I felt that there was no better way to begin this blog than to explain how we really got here. Many Physical Therapists choose to go into our profession based on a positive interaction with a PT or going through a successful rehab experience themselves. That was not the case for me.
Let's go back to 2013 where this all started, I was in high school and my Mom was recovering from a successful rotator cuff repair surgery. As part of her recovery, she began Physical Therapy at the hospital-based outpatient clinic where she received her surgery. Very quickly it became apparent that not only was my Mom unsatisfied with her care, she was frustrated and discouraged by her experience. Her experience looked a little like this: one size fits all exercises for every "shoulder" patient, her therapist was treating multiple people at the same time, and being assigned a different therapist each follow up visit who was unfamiliar with her case. Ultimately, my Mom chose to quit PT before completing her plan of care. I can't say that I blame her based on her experience, however this decision led to her developing a subsequent frozen shoulder. A frozen shoulder is just as painful as it sounds. Imagine extreme limitations in your mobility paired with sharp pains in your shoulder/arm. Not fun.
Thankfully, this is not where the story ends. Based on the recommendation of a good friend, my Mom sought care at a private practice Physical Therapy clinic. Here she got one-on-one care that was individualized to her specific needs and finally received the care and attention she deserved. She was able to make a full recovery (woo!) and for that experience I am forever grateful. Seeing the difference in quality of care that my Mom received and the difference it made in her life is what sparked my passion for Physical Therapy.
From that moment on, I tailored my learning experiences to become that superior version of a Physical Therapist. This process started early. While still in high school I chose to continue my education at Medina County Career Center studying Sports Medicine and Exercise Science. This early exposure to health sciences really affirmed my growing passion for healthcare and helping others. I continued my path at Baldwin Wallace University, studying Pre-Physical Therapy and Exercise Science. I grew immensely personally and professionally during that time. My enthusiasm for Exercise Science only increased as I was exposed to courses on exercise physiology, kinesiology, strength and conditioning, etc. Finally, I completed my Doctoral degree in Physical Therapy at the University of Dayton. The time I spent there really allowed me to grow and mold into the version of a PT I always dreamt of becoming. I found my love for orthopedic therapy, sharpened my manual skills, and developed greater problem solving abilities. As much as I enjoyed the 4 years that I spent in Dayton, Ohio, I was always left feeling like my life was divided between two places. Medina, Ohio has always been home to me and always will be. I am incredibly grateful to be back home and lucky to still have the vast majority of my family and great friends in the area.
So that's how we got here! And now that we are here and OPEN, I couldn't be more excited to begin this journey. My family's motto has always been: "Treat others the way you would want to be treated," and that is exactly what I intend to do. I am a one-woman band on a mission to practice Physical Therapy the "right way." I am here and ready to: get you out of pain, help you reach your goals, be your biggest cheerleader, keep you accountable when times get tough, and give you the tools to take control of your health and wellness for the long term. This is just the beginning and I can't wait to watch this community grow.
Take care & Bee Well,
Athena